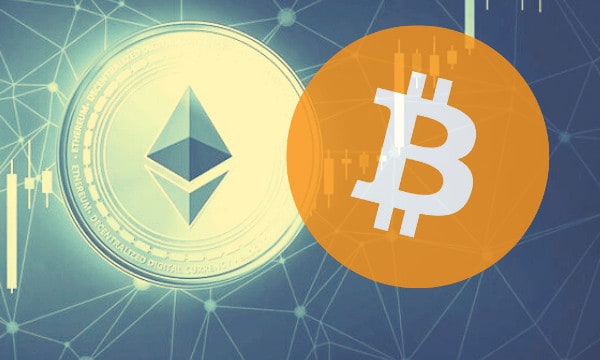 Is Bitcoin or Ethereum a better protocol for developers? A closer look reveals the answer may not be so obvious.
Tony Cai – CEO of Bitcoin-based DeFi platform Atomic Finance and former Ethereum builder – published a Twitter thread on Wednesday explaining the different experiences of building apps on both networks, including the strengths and weaknesses of each.
Bitcoin's Advantage: Security and Focus
According to Cai, Bitcoin's first advantage is the security of its programming language. The original crypto network's Discrete Log Contracts (DLCs) boast fewer attack services than Ethereum's smart contracts, which have lost users hundreds of millions of dollars due to coding mistakes and exploits over the past few years.
"In ETH, one tiny mistake (like 1-2 lines of code being written in the wrong order) can lead to millions lost," wrote Cai.
Having spent time building on ETH first before pivoting to building on BTC, I've seen the best and worst parts of both communities.

I'm probably gonna get some hate for this, but screw it…

BTC vs ETH: An Honest Reflection from a Builder.

Here are 6 things I noticed:👇 pic.twitter.com/3sBZKrZlRn

— Tony Cai ⚛️ #SoundFinance (@TonyCai_) August 16, 2023
The Bitcoin development experience also benefits from "laser focus" – clarity and emphasis specifically on innovation. According to Cai, the ETH community "moves fast" and ushers in new developments every week, making it easy for builders to get lost with "shiny object syndrome."
"Bitcoin's scripting language and capabilities are intentionally limited to ensure its primary function remains robust," said Cai to CryptoPotato via DM. "Ethereum, on the other hand, was designed as a platform for decentralized applications, making it more flexible and versatile."
Ethereum has famously boasted both NFTs and tokenization for years – technologies that have only begun to emerge on Bitcoin. This limited capability keeps developers focused on securing product-market fit, rather than conjuring complex tokenomics and "rationalizations" as to why their projects need a token at all.
Ethereum's Advantage: Expressiveness and Dev Infrastructure
Naturally, Bitcoin's strict scripting language leaves it with some tradeoffs. Not only is development more technically limited, but more developers naturally gravitate toward's Ethereum's more welcoming programming language – Solidity.
"Programming on Solidity is simple for anyone who understands the basics of Javascript. Which most programmers do these days," said Cai. It also has far greater developer infrastructure through tools like Truffle Suite and Infura, and more hackathon events for creating new tools.
Cai believes the fewer hackathons in Bitcoin may boil down to its relative lack of tokenization, which has led to less funding and sponsorships for the network's developers. "BTC startups don't have the luxury of massive treasuries funded by a token drop / ICO," he explained.
Though firms like Blockstream and Chaincode Labs have stepped in to help fund the ecosystem, Cai said Ethereum has always had a more "structured" approach to funding thanks to its ICO, and the Ethereum Foundation.
Developer culture within both camps also widely differs. Whereas Bitcoiners make changes "cautiously" with a focus on "preserving the integrity of the network," Ethereum development can be more of a "free for all" where devs are constantly "exploring new use cases."
The contrast has created a clear rift where Bitcoin's "podcasters" and "content creators" often take the public spotlight, rather than its developers. It's also limited the creativity of Bitcoin applications and startups to four basic categories: lightning network micropayments, fiat on-ramps, multisig providers, and bitcoin rewards.
"Bitcoin's grassroots, decentralized approach to funding and development has its merits, as does Ethereum's more structured approach," concluded Cai.
SPECIAL OFFER (Sponsored)
Binance Free $100 (Exclusive): Use this link to register and receive $100 free and 10% off fees on Binance Futures first month
(terms).
PrimeXBT Special Offer: Use this link to register & enter CRYPTOPOTATO50 code to receive up to $7,000 on your deposits.