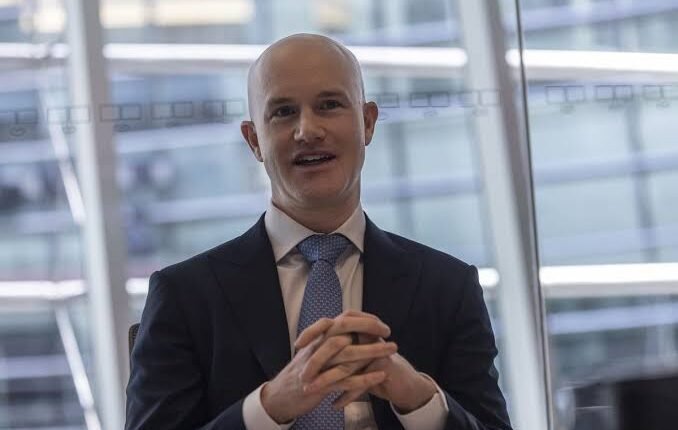 Brian Armstrong disclosed that the SEC agency ordered the Coinbase team to terminate all altcoins trading from the Coinbase platform, as all cryptocurrencies are unregistered securities under the purview of the SEC agency.
Coinbase is a popular American crypto platform. This crypto company is publicly trades on the Nasdaq exchange under the Index COIN. Last month, this company was sued by the United States Securities Exchange Commission (SEC) over providing alleged unregistered securities offerings and running an unregistered national securities exchange illegally. 
On 31 July 2023, Coinbase CEO Brian Armstrong appeared in an interview with Financial Times (FT). In the interview, Armstrong disclosed a short Coinbase vs SEC story.
Armstrong said that the SEC body ordered the Coinbase exchange to remove all the crypto assets trading pairs from the platform, excluding Bitcoin, just before the lawsuit action. At the time, the SEC agency clearly said that all the crypto assets except Bitcoin were unregistered securities.
Furthermore, the Coinbase CEO revealed that the Coinbase team tried to get information from the SEC about how they investigated these crypto assets & under which law to treat cryptocurrencies as unregistered security tokens. 
Reportedly the SEC body denied providing any information on this matter. The SEC body said we're not going to explain it to you, you need to delist every asset other than Bitcoin.
Notably, the Coinbase exchange provides trading for more than 150 crypto assets. While the SEC body mentioned only 13 crypto assets as an unregistered security token on the Coinbase exchange. 
Throughout the interview, the Coinbase CEO indirectly tried to explain that the SEC body wants to control the sector & probably this independent government body wants to destroy this innovative sector through enforced regulatory actions.
In June of this year, some people claimed that the US regulators supported the Coinbase exchange while they are opposing the BinanceUS crypto exchange under similar legal action, which is showing that Coinbase is getting support because of its identity as an American company but BinanceUS is not getting support because it is non-US company.
Just before the Coinbase exchange, the BinanceUS exchange was sued by the US SEC. Following the legal action, the Binance team delisted 100+ crypto assets trade pairs for the platform but here Coinbase exchange is confidently providing crypto trade services as it was providing before the suit, as the Coinbase exchange always followed rules & regulations to maintain a better relationship between Crypto & US regulations. 
Read also: 66.6% of top global banks support cryptocurrencies