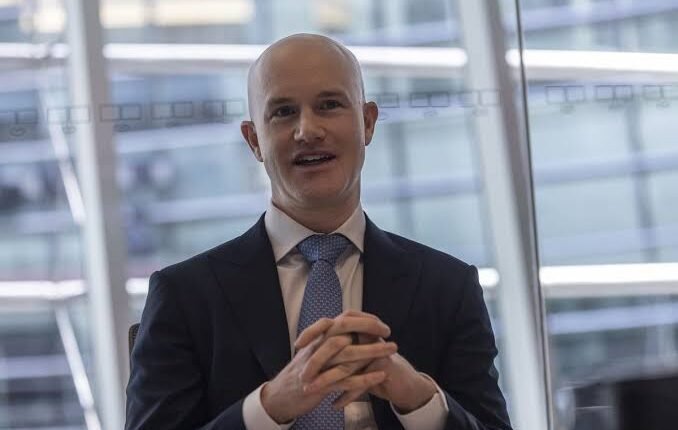 Brad Garlinghouse explained why America needs clear rules & laws for the crypto sector.
Brad Garlinghouse is the CEO of America's top crypto exchange Coinbase. Coinbase exchange provides services under full compliance with the traditional rules & regulations and this is the reason why the majority of institutional crypto investors choose Coinbase to invest in cryptocurrencies. 
Recently Brad Garlinghouse appeared in an interview with CNBC. In the interview, Garlinghouse said that currently, 56 million Americans use Crypto so this market is no longer a small thing.
The Coinbase CEO said that the digital assets sector needs clear crypto rules & policies, which can push the potential innovations & also protect the crypto investors. 
According to Garlinghouse, the crypto sector is terrible in the absence of rules e.g. crypto companies moving outside America, the bankruptcy of crypto companies  and the weakening of America's reputation in the sector of financial innovation. 
Furthermore, Garlinghouse dragged attention toward the Grayscale vs. SEC lawsuit, in which the court judge ruled against the SEC body. 
Garlinghouse said that the majority of the Bitcoin spot ETF applications used Coinbase's name as custody & surveillance services, so Coinbase is going to get huge benefits with the approval of Bitcoin spot ETF applications.
Coinbase vs SEC 
In June 2023, the American securities regulatory body SEC sued Coinbase crypto exchange over providing unregistered securities offerings and running an unregistered national securities exchange.
Coinbase & SEC lawyers are presenting their facts & evidence at their best to win the case. 
Following the SEC's suit, the Coinbase exchange brought almost no change in Coinbase's crypto services. The Coinbase executives publicly said that they will not bring any changes in the services because laws & facts will help the exchange to win the case.
COIN Price
The current trade price of Coinbase (COIN) stock is $82 & this trade price is 2.96% higher over the last 5 days of trade price. 
Read also: US Senator supports an amendment to prohibit SEC's crypto enforcement action