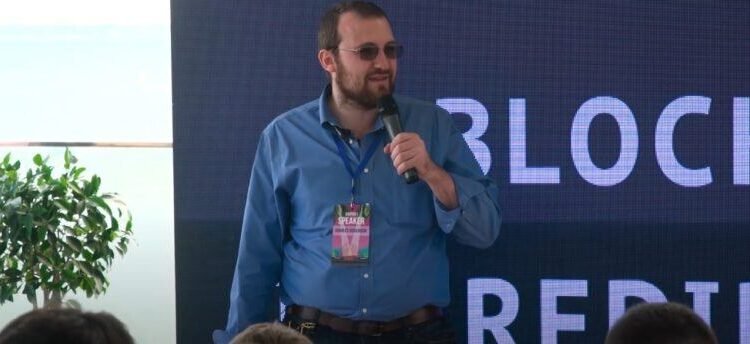 Charles Hoskinson talked about the ETHGate theory and said that it is only a fake theory.
ETHGate Theory refers to an assumption by those people who mainly love XRP or other crypto assets, except Bitcoin & Ethereum. As we know Bitcoin is fully decentralised & usually faces no regulatory action but there is also Ethereum which also remains away from the enforcement agencies' regulatory actions. People consider that Ethereum has a free pass from the regulatory bodies, called ETHGate Theory.
The whole crypto industry is open to talk on every matter at which any person wants to talk. Recently during an AMA session, the Ethereum co-founder & Cardano founder Charles Hoskinson responded to questions related to ETHGate theory and said that there is nothing like that.
Hoskinson said that the United States Securities and Exchange Commission's (SEC) stance on Ethereum is not rooted in "corruption," but an act of "favoritism." 
This statement passed by Charles Hoskinson was controversial and also indirectly supported ETHGate theory to some degree but still the pro XRP crypto attorney John Deaton faced criticism alleging that his opinions favoured the SEC's corruption. 
Deaton founded crypto law firm, dismissed such allegations, and confirmed that Deaton has been a fully SEC hater. 
Following all such controversies, Hoskinson indirectly said that he was always happy to remain away from Ethereum & XRP-related controversial matters. 
 Hoskinson left the Ethereum project in 2014 & later started to work on his crypto project to bring his imagination & ideas to reality via a new blockchain technology. 
At the time he left Ethereum because of the conflict of interest with Ethereum core co-founder Vitalik Buterin. 
In Q4 2022, some insiders were talking about the Ripple (XRP) vs SEC suit and claiming that the XRP resolution would come in Dec 2022. Following those rumors, Hoskinson talked about it & faced huge criticism and it was not the first time. After that Hoskinson pledged to never talk about XRP coin.
Read also: California Governor Approves Crypto Regulation Bill 2025