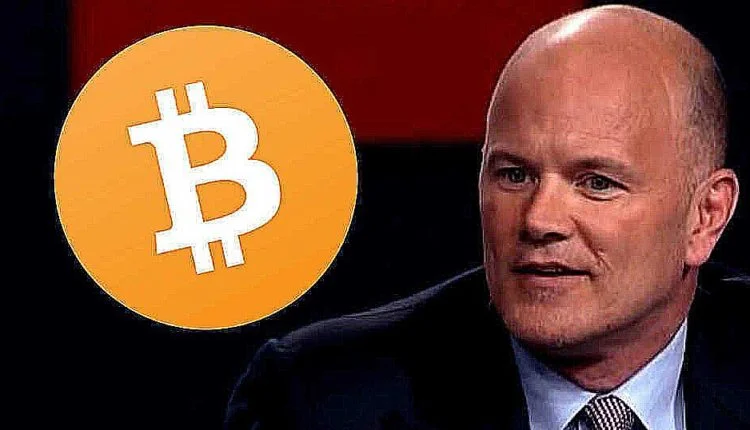 Mike Novogratz suggested investors invest in Bitcoin as the US interest payments increased by $41 billion.
Under the latest financial policy, the US is now paying $970 billion in interest payments—up $41 billion in Q2. 
Popular Bitcoin proponent & Investor Mike Novogratz quoted this information and suggested people buy Bitcoin (BTC). 
Here it is not only Novogratz but also other financial experts & Bitcoin proponents are favouring the Bitcoin buy decision in the present situation as a best move amid the bad course of the US economy.
According to Novogratz, the Bitcoin trade price will fluctuate between $28k to $32k and if it surpasses $32k then that will be the initial phase of the Bitcoin bull rally.
Furthermore, the popular Billionaire expects that the US Federal Reserve (Fed) will start to cut the interest rates and also will bring some new policies that will further result in a better situation for Bitcoin to gain an increment in the trade price. 
Bitcoin spot ETFs wave 
In the last couple of months, the majority of the Bitcoin supporters mainly talked about Bitcoin spot ETFs applications, submitted by half a dozen fund managers in the US. 
In particular, BlackRock investment grabbed huge popularity for its Bitcoin spot ETF application. According to experts, if BlackRock succeeds in grabbing regulatory approval from the United States Securities Exchange Commission (SEC) for its ETF then Bitcoin will gain a $1 Trillion map. 
Recently the US SEC chairman Gary Gensler hinted that giving regulatory approval to the Bitcoin spot ETFs application is not in his hand directly and also slammed cryptocurrencies as a highly volatile & speculative asset.
Just a couple of days ago, Grayscale Invest's lawyer wrote a letter to the SEC to acknowledge that Coinbase can't be used as a surveillance for their corresponding ETFs products, as Coinbase is not registered as the exchange broker with any of the US regulatory bodies. 
In short, the current situation is showing that there are very low chances for the Bitcoin spot ETFs applications approval but it will be a matter of time, as every dominant body in the US is supporting such applications.
Read also: Drug smugglers use Coinbase crypto exchange