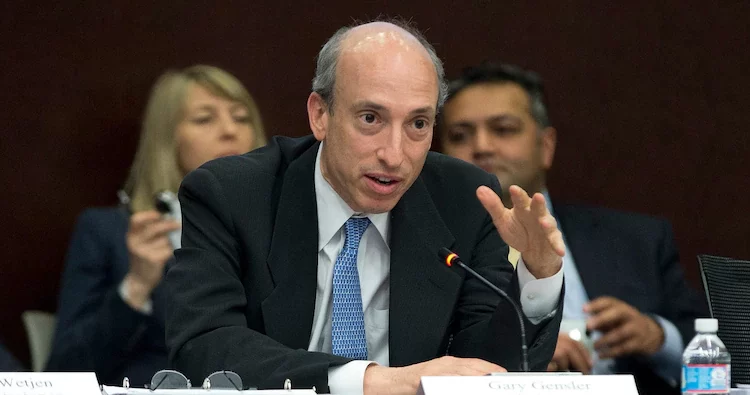 The SEC chairman once again slammed the whole crypto sector and said that it was only the crypto sector that caused the bankruptcy of several banks at the beginning of this year, while official reports by the US government agencies showed that the crypto sector was not responsible for the bank's bankruptcy.
Gary Gensler is Chairman of the United States Securities and Exchange Commission (SEC). Since 2021, Gensler has tried his best to forcibly regulate the crypto sector under the traditional securities laws, which were developed several decades ago. Because of the SEC's forced regulation of the crypto sector, crypto proponents criticize Gensler badly.
Recently Gary Gensler again spoke about Crypto, during a conference hosted by Better Markets, a nonprofit organization that advocates for financial reform. The conference was all about the 15th anniversary of the collapse of Lehman Brothers, a main factor that acted as a catalyst to bring the 2008 financial crisis to the world. 
During the speech, Gensler dragged the Crypto sector under criticism, as another risk factor for the traditional sector, and said that a major part of the Crypto sector is under the securities laws but the majority of the companies are not following these laws. 
"Without prejudging any particular token, much of this crypto space is covered by securities laws, but unfortunately much of it is also not compliant," the SEC said. 
According to Gensler, several bankruptcy events for many US banks occurred at the beginning of this year because of their exposure to the crypto sector. So Gensler believes that the crypto sector may badly impact the traditional financial sector.
Furthermore, Gensler said that the SEC body has all the laws e.g. security laws, commodity laws, & also enforcement action laws, which were developed by Congress and these laws are enough for all the financial sector, including the crypto market.
Here on one side, Gensler slammed the whole Crypto sector and on the other side, he said that the crypto sector doesn't need new rules & laws, because existing traditional laws are enough to regulate this sector.
In the first quarter of this year, the majority of American crypto companies faced very high regulatory pressure and the majority of the crypto executives urged Congress to interfere in the SEC vs. crypto matter and create new laws so that the crypto sector can evolve perfectly under the jurisdiction of the US. 
Read also: Ripple legal officer says SEC's enforcement action against crypto is a PR stunt